In the last week I have interviewed seven people with diabetes from various social media platforms for my dissertation research. If you haven't read this blog before or aren't familiar with me, here is a quick run down of my project:
I am studying narratives and counter narratives in diabetes online communities crossing social media platforms. I am doing this under the assumption that public posts talking about diabetes are inherently political because they aim, to some extent, to create change.
My study is multi-pronged – involving multiple steps and activities. I am collecting social media data, interviewing people who post, and hosting a peer collaborator group to generate a community action.
As a researcher, I am committed to producing new knowledge AND building capacity within the communities I study. I am also dedicated to providing credit and further opportunities to the community members I work with.
My style is iterative, meaning it builds on itself and even redefines itself as it unfolds. For example, one of my first interviewees (thank you @breezygfreezy on Twitter) suggested I rework a question. I did that and everyone since has been asked the reworked question instead.
Walllllaaaa!
Throughout the course of my graduate program I have used this blog space to talk about my research and the goals I have for the work. Today I want to share some of the insights coming from the interviews and web-scraping I have done so far.
BEHOLD…
One of the most important things to people with diabetes who post content online is to counter the idea that diabetes is easy. This is being executed in many different ways. For some, it looks like intentionally sharing the hard parts of living with diabetes (like the highs and lows). For others, it looks like posting a bill for insulin or a long list of supplies. Regardless of the way it is shared, people online are talking a lot about how the relentlessness of diabetes goes unacknowledged or overlooked. As a person with diabetes, myself, I have also experienced the frustration that arises when someone says, "so you just have to take insulin and you're fine, right?" So I totally resonate with this one.
Some of the interviewees have surprised me and provided stories and ideas that I wouldn't have expected, all of those moments of surprise have come with nuance. For example, one interviewee was discussing the difference between surviving and thriving with diabetes. They said that thriving didn't mean being perfect, nor did it mean never giving up. Thriving meant doing the best one can with what one has. I'm learning that there are little intricacies in the stories we tell, backed up by years of lived-experience and an intense mental processing of that experience.
Another thing I am learning is that for every story (or narrative), there is a counter-story, and a counter-counter story. And so far, I'm finding that people who post about diabetes online are well aware of the story, the counter-story, and the counter-counter story.
Even though people with diabetes cannot be unified due to personality/situational differences, there is something connecting us all.
I haven't quite gotten to what that something is, but it seems to be there, lingering, waiting to be unconvered.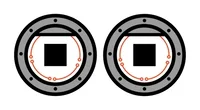 Wish me luck as I continue to search, discover, and learn within this thriving community.
Cheers to you all.